Bookkeeping and accounting used to be the opaque province of bookkeepers and accountants. It was done in isolation and exclusion of business owners and its many benefits were unavailable. Technology has turned that upside down, owners can be involved, informed and in control!
It is now practical to have bookkeeping and accounting done remotely. Business owners can have the work performed in their own program in their own office without having to employ someone. Tasks can be outsourced, but program functions, reports and information will be on hand. Outsourced tasks will be done by our experienced, responsive and engaging staff!
More conventionally we could do the work on our computers in our office, or we could visit your office and do the work there.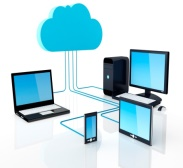 Desert Accounting LLC:
Skilled, Responsive & Affordable
Call us now: 505-771-1445